Where else can I find helpful information?
---
Familial Hypercholesterolaemia (FH)
FH is an inherited condition. People with FH have high cholesterol levels from birth which means they are at greater risk of developing
early heart disease.
For further information please click on the patient leaflet below.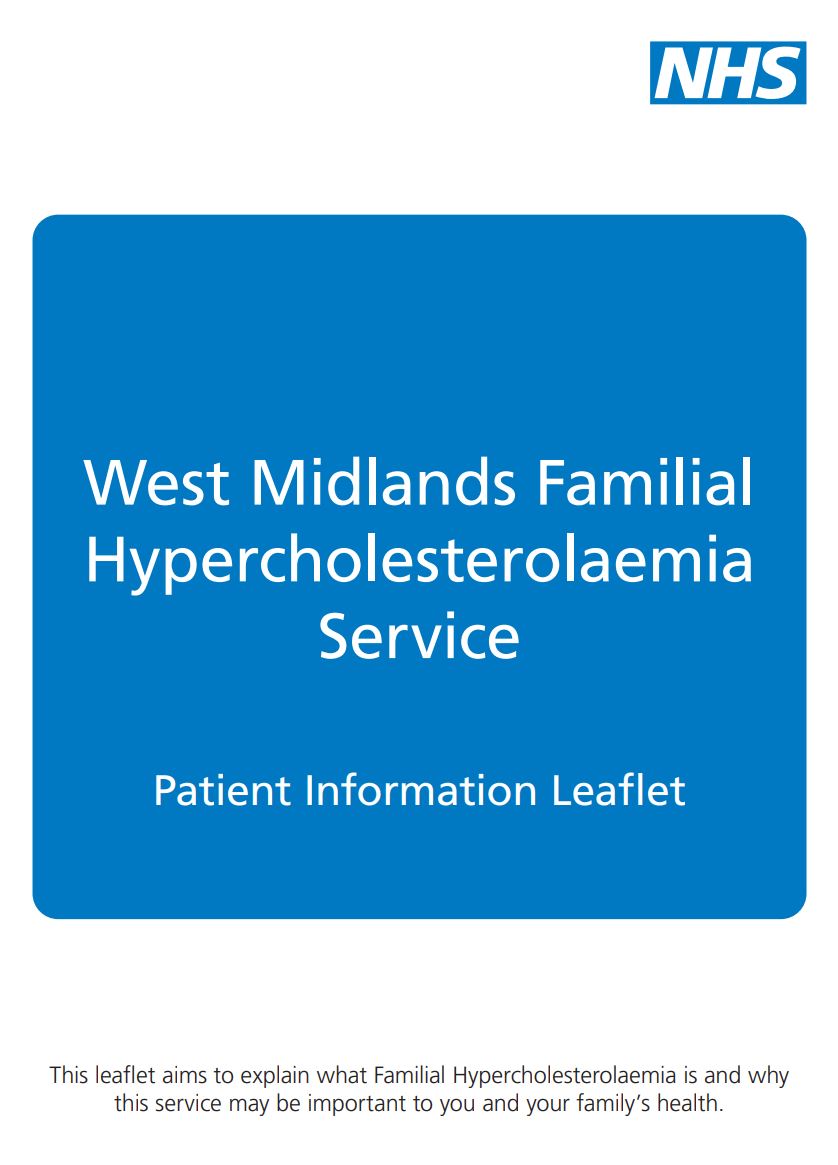 If you have any questions or concerns about this information or the service, please contact the FH team on 0121 371 8179.
If after speaking with one of the FH team, you have concerns that you feel haven't been answered, you can contact the Patient Relations Department at University Hospitals Birmingham NHS Foundation Trust on 0121 371 4400 or email: PALS@uhb.nhs.uk
Further Information regarding cholesterol and FH can be found on the following websites: